Leisure & Asset Finance Specialists
At Boating, Camping & 4×4 we offer market-leading financing options for our customers, making your favourite leisure activities more accessible.
GET A FREE PRE-APPROVAL ONLINE!
Get a FREE finance eligibility assessment and compare finance and leasing options without accessing your credit file.
I'd like to give a shout out to Darren from eCarz for his prompt and professional service in securing finance for machinery needs to help grow our business. Awesome service and easy to deal with.
Ace was amazing throughout the whole process. Fantastic to deal with and got me the finance I required. I would definitely recommend Ace and i will be using him for any finance I need in the future!!!
Can't say 1 bad thing or fault
This was an excellent experience from the time I sent a request to the end. They responded immediately and there was no pressure. Darren was very professional in every way if I was to sell another vehicle I wouldn't hesitate to use them again.
Muhammad Omar Nisar Awan
2023-06-22
This is 5 star review for Andrew Faulkner from the group, a great guy who does understand what you are asking for and works to get the best deal for client…will recommend him to couple of friends who are looking to get new cars
Second time I've sold a vehicle to Jason. Great bloke, honest, and really does put in the work for his customers. Would recommend 100%
I would like to say a great big thanks to Louis from eCarz finance for working on this loan with me and finally having it come through.its good to have someone look after me like that thanks again to eCarz finance and specially Louis
Jackson was an absolute pleasure to deal with. He was very helpful, explained options thoroughly and assisted with insurance products including extended used car warranty. Excellent communication Thank you Jackson.
Chad was absolutely amazing, patient, honest, helpful and made everything about borrowing for a car easy. Highly recommend
Mohammad Haseeb
2023-06-17
impressive services and helpful staff. highly recommended.
At Boating, Camping & 4×4, we work a panel of over 40-lenders ensuring that you get the best financing rates available! Don't settle for high-interest rates on your next boat, caravan or 4×4 purchase. Speak to our dedicated finance broker.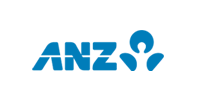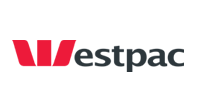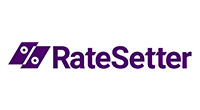 Enjoy Life Even More With Boating, Camping & 4x4's Asset Finance Solutions.
Whether you're wanting to hit the water in a brand new boat, experience the coastline in your own caravan, or get out and about among nature with all new camping gear, you're able to do it all in one place right here.
We Know Exactly What It Takes to Secure a Loan That Our Competitors Won't Be Able to Beat.
Contact the team at Boating, Camping & 4×4 today to start discussing the best asset finance solutions for your lifestyle.
Calculate Your Repayments
Use our handy finance calulator to better understand your payments for your newly financed boat, caravan or 4×4.
Finding a Suitable Loan Doesn't Have to Be Stressful, Let Us Take Care of It!
The Easier Way to Secure Leisure Finance.
When you engage Boating, Camping & 4x4, the stress and frustrations are taken out of financing for good.
Why? Because we do the work for you.
An asset finance broker from our specialised team will take care of everything, from finding the right lender to negotiating and closing the deal with ease.
What will we assist you with?
If you're wanting to secure the best marine and leisure finance, Boating, Camping & 4×4 will help.
Our team will anchor a loan you won't be able to find anywhere else, that you'll be able to pay off faster, giving you more freedom on the water, sooner.
The best thing about working with our expert brokers is that you'll always have more money in your pockets to put towards boating and other marine activities.
Our asset finance specialists make securing a loan for your caravan easier than ever before.
Not only will we secure the best rate for you, but you'll be able to experience the greatest adventures across Australia in no time.
With our fast, easy, and secure lending solutions, you'll be able to enjoy more free time while our team takes care of the heavy stuff.
Enjoy a life of leisure like never before when you engage Boating, Camping & 4×4 for your caravan financing.
Finance your dream 4×4 today with market leading rates that only Boating, Camping & 4×4 have access to.
Offering fast approval times, stress-free application processes and competitive rates every time, you'll never have to worry about getting it right again – we do it for you.
With our network of reputable lenders across Australia, there's no stress when it comes to securing a rate that suits your budget, and your lifestyle.
The Benefits of Our Asset Finance Service
When you consult with Boating, Camping & 4×4 for asset finance you will experience a number of benefits. Not only do we aim to make the process simpler on your behalf, but we pride ourselves on being able to make life easier for our customers.
Applying for Asset Finance Has Never Been So Easy
Speak to one of our friendly finance specialists today!
Secure the Best Leisure Finance With Us!
Ready to secure asset finance as soon as possible?
Get in touch with our team today to start discussing the most feasible lending solution for your lifestyle. Boating, Camping & 4×4 are here to make the process easier for you.